Introduction
Edit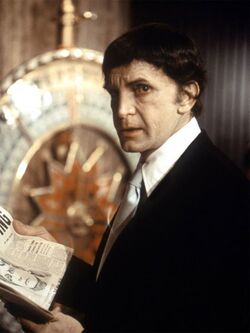 Janos Skorzeny is a vampire that terrorized Las Vegas during the events depicted in The Night Stalker.
Background
Edit
Known Victims in Las Vegas
Edit
Appearance
Edit
Portrayed by Portrayed by Barry Atwater (May 16, 1918 - May 24, 1978)
In the 1987 television series Werewolf, the main villain, portrayed by the late Chuck Connors, was named after this character.
External Links
Edit
Ad blocker interference detected!
Wikia is a free-to-use site that makes money from advertising. We have a modified experience for viewers using ad blockers

Wikia is not accessible if you've made further modifications. Remove the custom ad blocker rule(s) and the page will load as expected.