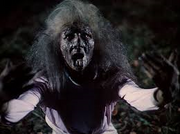 The Succubus was a demonic being that terrorized a college campus
Background
Edit
Known Victims
Edit
Peter Burdett / Unnamed Aneurysm Victim (off Screen)
Don Reiner / Marlene Franks
Mark Hansen / Betty Walker
Mike Thompson (Survivor)/Maria Vanegas

NOTE: The names depicted are the succubus victims and the name of the young woman whose bodies she possessed.
Appearance
Edit
Depicted by Teddy Blue
External Links
Edit
Ad blocker interference detected!
Wikia is a free-to-use site that makes money from advertising. We have a modified experience for viewers using ad blockers

Wikia is not accessible if you've made further modifications. Remove the custom ad blocker rule(s) and the page will load as expected.